10 Ways Schools Can Save Money With Technology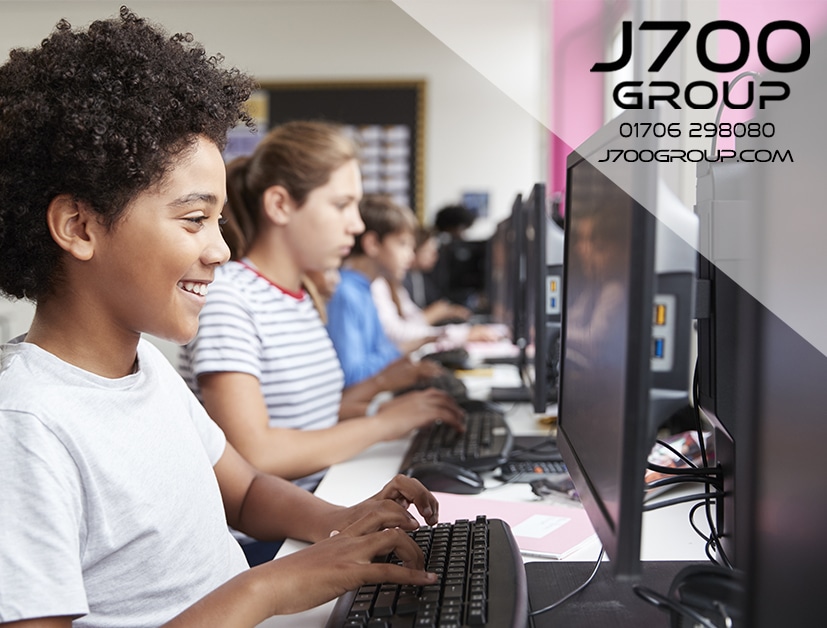 It is clear that technology and IT have changed all of our lives in so many ways – from booking holidays to using video conferencing – and a clear strategy for implementing technology and IT into the infrastructure and fabric of the school can have a major impact on the performance of the school or academy
Here are some practical examples of how by embracing technology and using the power of IT it is possible to say money.
1 Everyone connected – ensuring the entire school can access the internet and in particular ensuring lesson resources can use the internet reduces the need to purchase text and course books – as the vast majority of content on the internet is updated it is possible to continually be up to date once again removing the need to invest in printed material.
2 Better IT equipment improves efficiency – better and more up to date IT hardware and software ensures management, teachers and students alike can work smarter and with more efficiency.  Interactive and intuitive software can also provide insightful management reports on performance and other KPI'S to keep the senior leadership team fully in the picture.
3 Lease don't buy – leasing up to the minute IT hardware and software offers the best of both worlds – it reduces the need for larger capital purchases and offers manageable monthly payments.  It also allows the school to upgrade to the latest equipment and software regularly as part of the lease agreement.
4 Manage budgets more efficiently – utilising the latest in financial management software allows heads of school and senior leadership teams to manage the finances effectively and ensure previous financial resources are maximised.
5 Utilise VOIP – linking phone systems to the internet not only offers significantly more features and flexibility when compared to conventional phone systems is also is much less expensive and the savings can be dramatic.  It also allows users to link landlines to mobiles and many other features to improve overall management efficiency.
6 Use technology to improve security – linking the schools security and reporting system to the overall software management system not only saves money but provides all key data in one central location allowing school managers to monitor and management with far better insight.  Advances in software provides all key performance, security and other data thus reducing the need to operate numerous and potential outdated systems.
7 Use the Cloud to drive innovation to improve productivity – the benefits of cloud computing are endless.  It saves time and money by boosting productivity, improving collaboration and promoting innovation.  In the cloud you can access files, work remotely as though you were in the office, and even collaborate remotely.
8 Integration to save money through efficiency of use – Office 365 is a cloud-based service hosted by Microsoft that brings together familiar Microsoft Office desktop applications with business-class email, shared calendars, instant messaging (IM), video conferencing and file sharing across multiple devices resulting in fast, efficient and reliable services 365 days a year
9 Cyber Security to protect valuable assets – as hackers get smarter, the need to protect your digital assets and network devices is even greater than ever before.  Having robust and effective Cyber Security policies and systems can save vast amounts of money in preventing hacking and system breaches which could prove costly under GDPR rules and also ensure the continual functioning of school systems – for example if email goes down for a prolonger period it can have a dramatic effect on the functioning of the school.
10 Custom CRM and management systems drive even more efficiency – developing and utilising bespoke management and CRM systems can prove really advantageous and it allows a system to be developed and tailored precisely to the needs of the school – providing information and linking departments and managers in way which boosts productivity and decision making.
Lancashire based J700 Group, one of the UK's leading business IT support and solutions providers is ideally placed to help schools and academies utilise technology to achieve better performance and ultimately save and spend budgets in a more effective way – from consultation and planning to supply of hardware, software and systems and procedures.
J700 was founded by Jonathan and Deon Cundliffe in 2015 and has developed it's portfolio of services to cover all aspects of IT support and solutions including consultancy, managed IT services, cloud solutions, office 365, telecoms, IT hardware & software and website design and SEO services.
With over 25 years experience J700's ethos is to provide exceptional service, advice and guidance and support its clients' businesses at the highest level so in turn helping them to be at their best by harnessing the power of IT.
About Us – The Author
J700 Group are a Lancashire-based, family-run, professional and responsive, Managed Solutions Provider helping Businesses to utilise Innovative IT Consultancy Services, Cloud Solutions, Cyber Security, Microsoft 365, Telecoms, Web Design and SEO solutions to propel their organisation to the next level and beyond.
As an experienced IT Support Provider, helping businesses across Lancashire & Manchester, if you need any assistance with your IT including IT Hardware, a Disaster Recovery Policy or Managed Backup Solutions; Contact us today to see how we can help your business.
---