Having problems with your current IT systems ?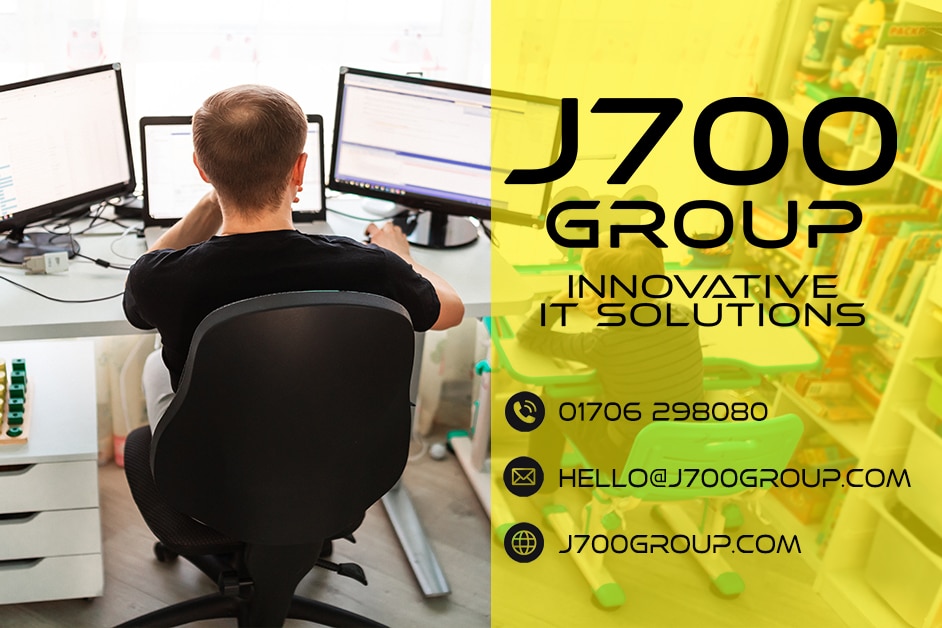 Spending Too Much Money on your IT Systems?
Losing Time on Computer Issues?
Want to Increase Productivity & Profits?
If you are having problems with your current IT systems or looking for help moving your business forward, don't hesitate to get in touch to see how we can help.  J700 Group your Expert IT Service Tel: 03337721700
YOUR LOCAL EXPERT IT SOLUTION AND COMMS PROVIDERS
Working with organisations of all shapes and sizes across Lancashire, Manchester and the North West, we support businesses with their IT and Telecoms systems, to enable them to concentrate on their core business.
With over 20 years of experience. J700 Group Limited is ideally placed to advise, support and deliver all your business IT  and Comms needs
We want to work with you, support you and remove your IT and Telecoms headaches, and save you time and money.  So don't hesitate to get in contact for a no-obligation discussion or system review.
WHAT J700 GROUP LTD WILL DO FOR YOUR BUSINESS
We want to work with your business, and we will spend time understanding how you work, to enable us to give you the best possible support. We can recommend technologies to improve productivity and save time, with the ultimate end goal of saving you money and enabling you to increase turnover and be more profitable.
See J700 as part of your business working for its best interests
Contact J700 Group Ltd today to see how we can help your business grow, increase efficiency and save you time & money
About Us – The Author
J700 Group are a Lancashire-based, family-run, professional and responsive, Managed Solutions Provider helping Businesses to utilise Innovative IT Consultancy Services, Cloud Solutions, Cyber Security, Microsoft 365, Telecoms, Web Design and SEO solutions to propel their organisation to the next level and beyond.
As an experienced IT Support Provider, helping businesses across Lancashire & Manchester, if you need any assistance with your IT including IT Hardware, a Disaster Recovery Policy or Managed Backup Solutions; Contact us today to see how we can help your business.
#itsupport #itconsultants #technology #tech #networking #servers #software #website #hosting #localadvertising #localbusiness #lancashire #itsupport #tech #networking #business #lancashire #rossendale #b2b #entrepreneurs #ITSupportLancashire
---