Should my business Outsource IT Support ?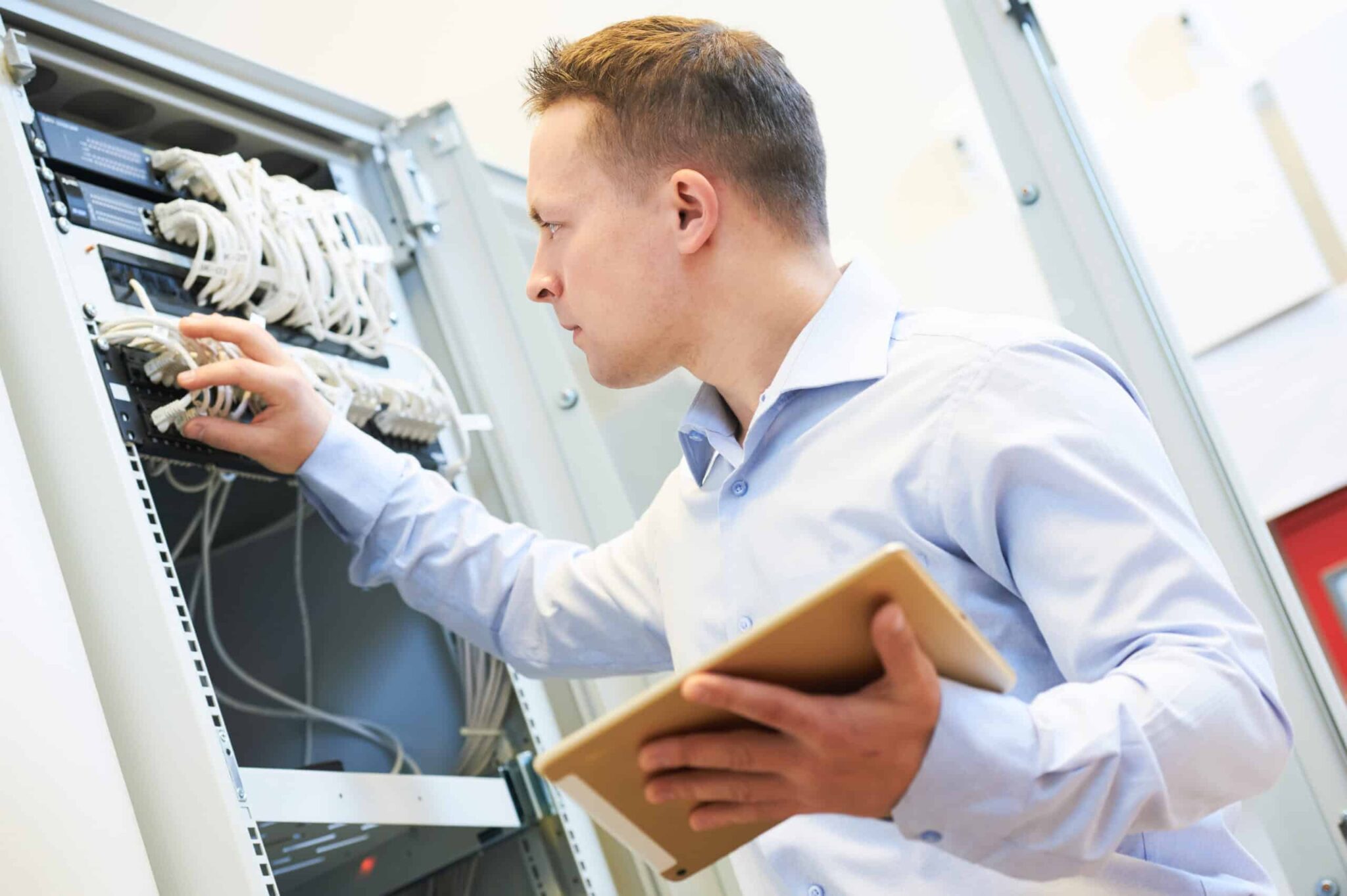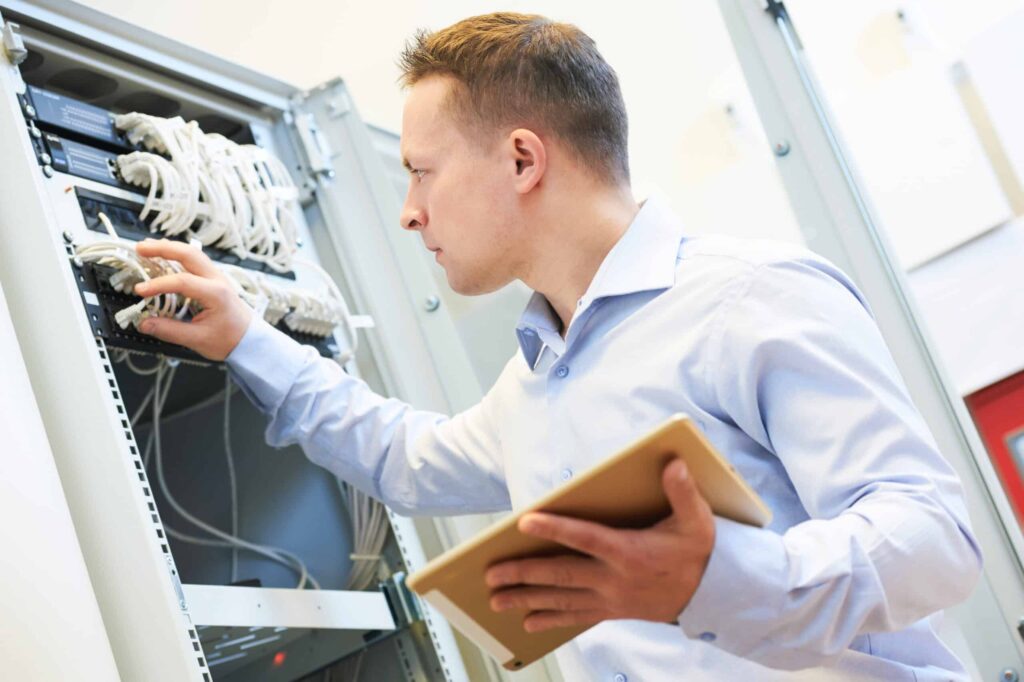 Deciding to either outsource your IT support or keep it in-house is a difficult choice for any business.
J700 Group has over 20 years of experience in providing excellent IT support and consultancy services to businesses just like yours.
Below is some information to help assist you and to give you something to consider when deciding if outsourcing your IT Support is the correct choice for your business.
Lack of In-House IT Knowledge, Skill or Expertise
Your business IT needs will increase and decrease throughout the year. You may not have sufficient work for a dedicated person or team.
Perhaps you are a small company and you do not have the office space or management time to run an IT Technician, Manager, or IT Team
As companies IT systems are integral to the smooth operation of any business. Businesses are becoming more reliant on IT Systems. So if there are no experts on hand if you have an IT Emergency or a critical failure in your IT Systems, IT Infrastructure, Email or software packages you may need to resort to costly emergency support or you may struggle to find the expert assistance you require
Using J700 Group for your outsourced IT support, you can contact our team of IT technicians whenever you need IT assistance of any type
Our experts are always available to monitor systems and help solve any problem you may encounter.
J700 Group offers a number of different remote monitoring packages that keep a constant eye on your systems and alert us if they notice any issues. This is known as Proactive Support, resolving issues BEFORE they affect your business
Reduce Your Costs
For many businesses, an in-house IT Manager or team is something they don't have the budget for or many businesses these days want the flexibility or the access to IT Experts covering many different IT fields, especially with how fast the IT landscape changes.
Not having appropriate IT cover leaves your business at real risk of a large potential cost due to periods of downtime resulting in; loss of sale, loss of productivity along with other employees having to spend their valuable time trying to resolve IT Issues they do not completely understand.
Using J700 Groups IT experts to provide your outsourced IT support, your costs are reduced into a fixed monthly payment allowing you to budget and have peace of mind knowing there if there is an issue you will have experts there to assist and resolve the problem quickly.
Increase in Staff Productivity
The likelihood is your employees are not focusing on their primary roles and are being constantly distracted trying to deal with niggling IT issues which are dramatically reducing their productivity.
Using outsourced IT support your employees do not need to spend their valuable time by attempting to fix or deal with IT problems or issues which is dramatically reducing their productivity.
Your employees can simply and easily email a support ticket or call our IT Support Team so one of our IT experts can efficiently repair or fix the problem.
This will streamline and manage all your IT issues, reduce downtime and allow staff to be focused on their tasks
Need additional Support or Specific IT Expertise?
Your business may already have an existing IT technician or Manager or indeed an IT Team or department
You rely heavily on them for the day to day running and stability of your business IT Systems and Infrastructure
With the ever-increasing reliance on technology, IT Teams and experts are becoming more increasingly important to the smooth operation and continuity to businesses and also more stretched.
What happens if there is a serious or critical failure and they are on holiday, off sick, at an external event or meeting?
What if they are busy with an important IT Project or juggling many projects, they may be struggling to fix the issue as there are dealing with a niche technology or programming issue.
Whatever the issue your existing IT Team may want or need extra support or access to an expert and diverse support network to assist them when they require it most. J700 Group can provide all the support they require
Using outsourced IT support to compliment and more importantly work with and support your in-house IT employee/s or team means they always have a team of experts on call to help or take control of a serious issue and quickly resolve any problems.
J700 Groups IT Experts are here to complement and support your own internal IT staff.
Recruiting Your Own IT Staff
Maybe you are considering taking on a full time IT employee but you do not have the technical background to ensure you recruit and employ the correct people with the correct technical knowledge, IT Skillset for your business IT Needs
Recruitment can be quite a time-intensive and expensive and it can be easy to not understand all the technical speak and jargon in today`s ever-changing IT world
If you outsource your business IT support you will not have to worry as you will be able to access one of your IT support providers' skilled IT technicians or experts in their field who will be totally equipped with experience and up-to-date technical knowledge available on hand to support your business.
Focus on Running Your Business
Your time is very valuable so you should be spending it focusing on your core business activities and growing your company, keeping your customers happy, growing your customer base and of course, ensuring your employees are looked after
Use outsourced Business IT support to take the worry and stress out of maintaining and managing your technology
You will not need to worry as your systems will be kept up to date and most importantly stable and secure. Your technology and IT requirements will be fully taken care of, so you will have full peace of mind to focus on running your business.
Keep up to date with the Latest Technology
Technology is ever-changing and developing constantly and rapidly.
How do you find out if there is a new product, software upgrade, or application that may be able to benefit your current operations?
J700 Group as an outsourced IT support provider is at the forefront of technology changes
And constantly keeps up to date with the latest technology, especially Business IT trends and is able to advise on multiple platforms available to improve your business systems, and productivity and help keep you up to date with changing trends and the latest technology to improve your business
Are you concerned about business continuity?
Perhaps you need a disaster recovery plan?
Do you want to support your workforce as you increase the number of remote workers or your mobile workforce?
Do you want to save money on your printing costs
Are you phone costs increasing and you want to save money on your telecommunications?
Do you require a brand new telephone system?
Do you want flexible telecommunications?
As an outsourced IT support provider will have all the relevant knowledge and experience required to fully understand your businesses requirements and can provide you with expert advice assistance and guidance required to make the most appropriate systems and support for your business
You may base your current IT Support on an if it is broken then ill fix it basis
By the time a problem is identified, your business and its productivity has more than likely already been affected and you may be facing downtime that may prove expensive and potentially damaging t your business
Using J700 Group as your expert IT service provider, we can help avoid this by proactively monitoring your systems 24/7
J700 Group can then identify issues and repair them before they affect your business, in essence almost removing any downtime and ensuring your business IT systems are fully functional
What to Do Next?
Do you think that outsourcing your IT Services and support is the right thing for your business or if you are not 100 % sure and want to know more or ask some questions?
Please get in touch and contact us today Just call to speak to one of our team who will gladly talk through your questions
We offer a free no-obligation 1-hour consultation where we visit your business can go through your current systems and talk through with you what is working and what you could do with looking at improving
Whatever your requirements we are here to assist. To contact us today click: Contact J700 Group
---