J700 Group Continues to Protect with Cyber Essentials Status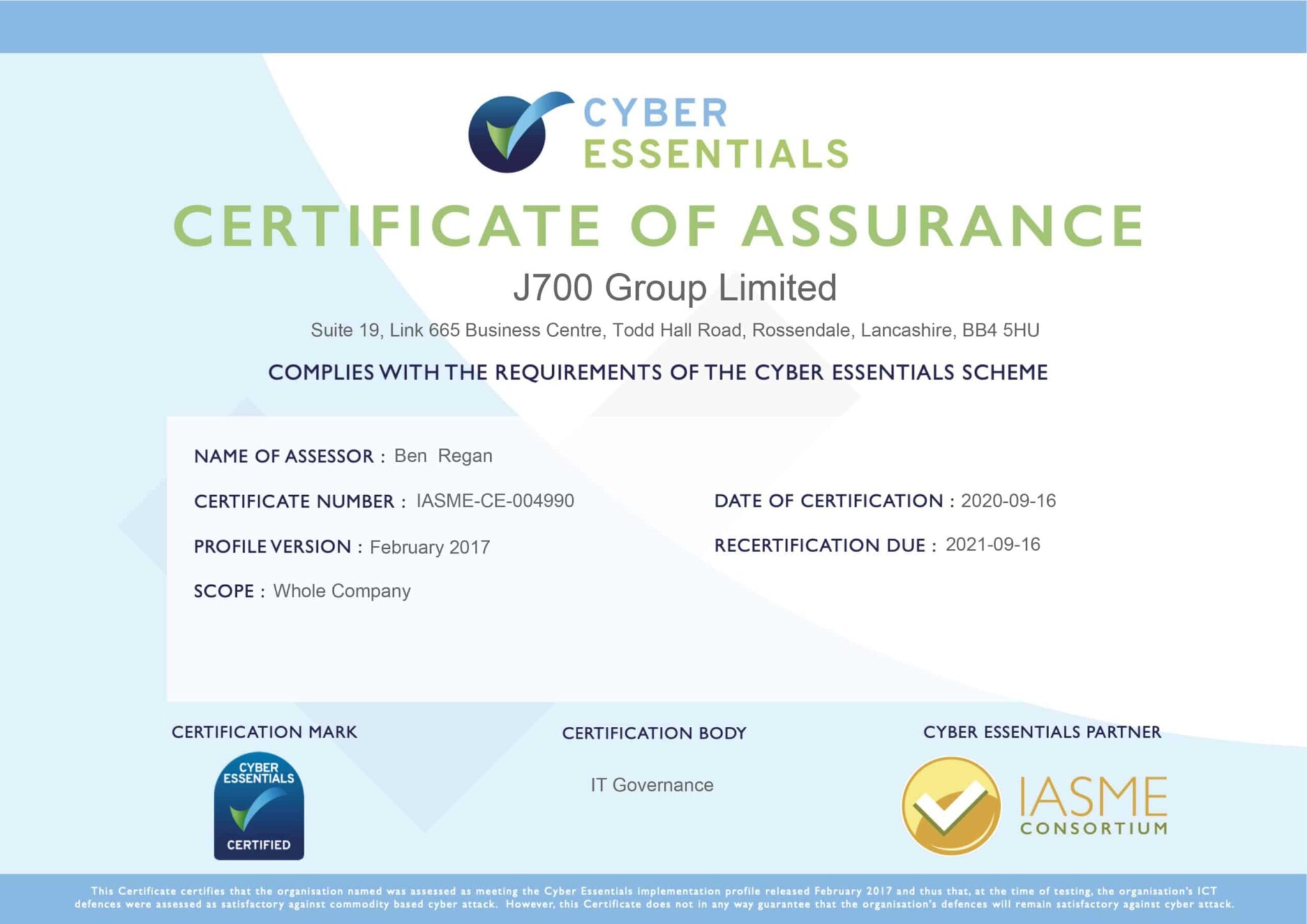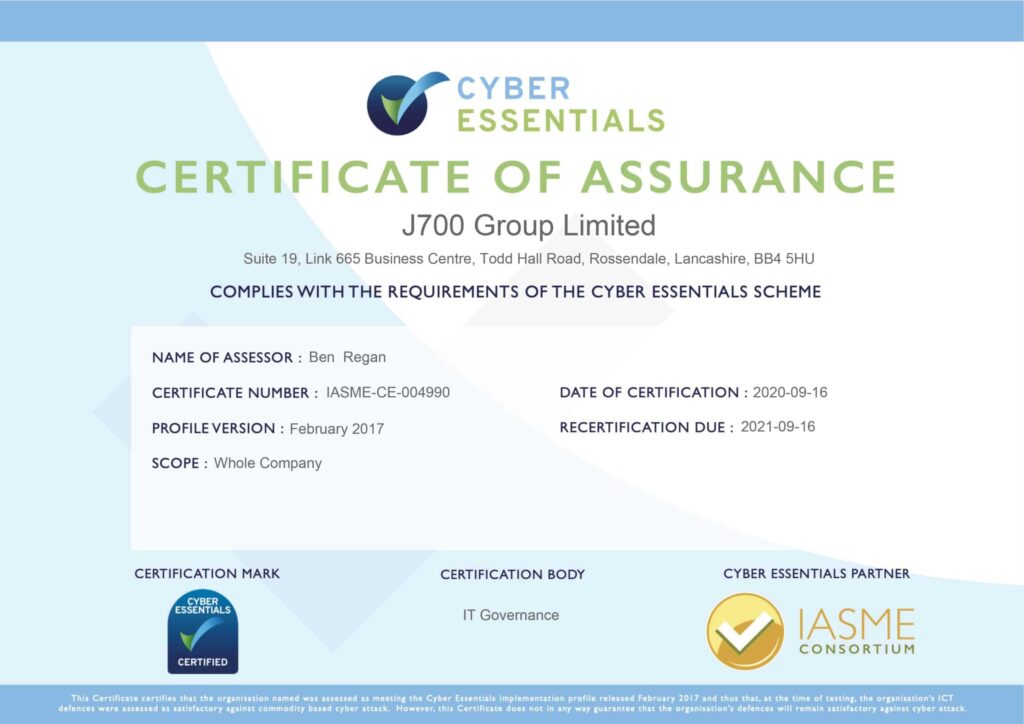 Lancashire based J700 Group, one of the UK's leading business IT support and solutions providers has once again been awarded the Cyber Essentials (CE) Certification and continues to provide exceptional security and support to its clients.
As J700 Group's rapid growth continues the importance of maintaining the highest possible standards is essential and the company's commitment to quality, best practice, and training is part of their ethos of providing world-class IT Support.
Commenting on the continued CE status, J700 Group's Business Development Manager said 'We are delighted to have passed the stringent Cyber Essentials Accreditation process and these high standards will help us deliver our best-in-class IT services and support to many more progressive Lancashire based businesses.
Cybercrime is one of the biggest challenges facing modern businesses and continues to rise in scale and complexity, affecting essential services, businesses, and private individuals alike. Cybercrime costs the UK billions of pounds, causes untold damage, and threatens national security.
J700 Group was founded by Jonathan and Deon Cundliffe in 2015 and has developed it's portfolio of services to cover all aspects of business IT support and solutions including consultancy, managed IT services, cloud solutions, office 365, Cloud Phone Systems, IT hardware & software and website design and SEO services.
With over 25 years of experience, J700 Group provides exceptional service, advice, and guidance and supports its clients' businesses at the highest level and in turn helps them to flourish by harnessing the power of IT.
About Us – The Author
J700 Group are a Lancashire-based, family-run, professional and responsive, Managed Solutions Provider helping Businesses, the Education Sector, and the Healthcare Sector to utilise Innovative IT Consultancy Services, Cloud Solutions, Cyber Security, Microsoft 365, Telecoms, Web Design and SEO solutions to propel their organisation to the next level and beyond.
As an experienced IT Support Provider, helping businesses across Lancashire & Manchester, if you need any assistance with your IT including IT Hardware, a Disaster Recovery Policy or Managed Backup Solutions; Contact us today to see how we can help your business.
#cyberessential #cybersecurity #it #lancashire #b2b #businesssecurity
---