Technology to support home working solutions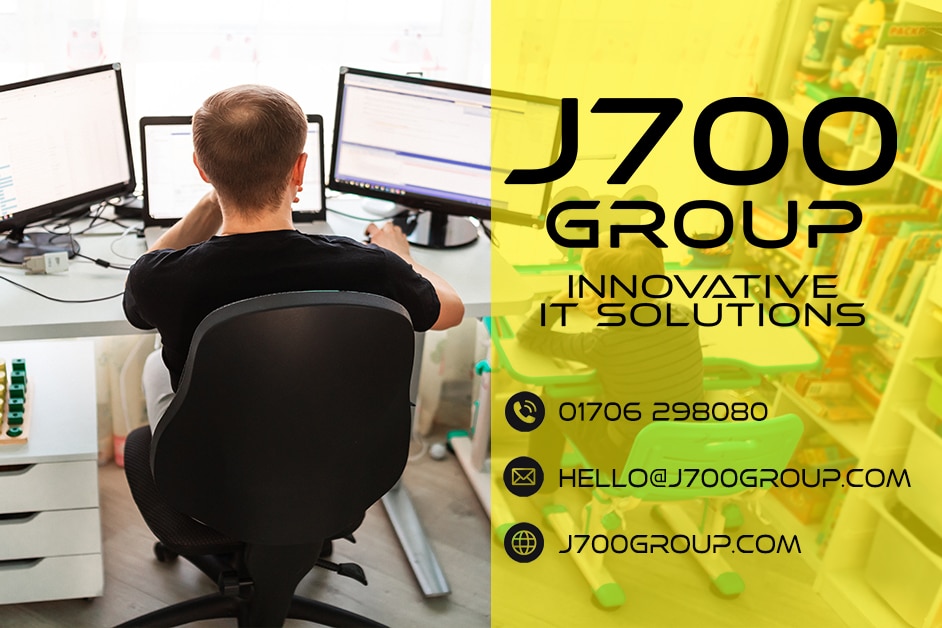 Coronavirus Step Change in Working Patterns here to stay?
J700 Group discusses how IT technology is transforming the workplace and allowing businesses of all sizes to adapt to the new normal.
If there is one lesson we have all learnt from the Covid crisis is that our workplaces are more adaptable than we perhaps first thought.
Working from home has become a necessity for many people and even with the vaccination programme now rolling out working from home is here to stay, at least until the Spring of 2021 and perhaps even beyond as working habits are changing.
Working from home or remotely has presented employers and employees alike with obstacles to overcome that perhaps in the past had never been considered.
How can a business keep running if all or the majority of its employees aren't able to come into the office?
The answer lies in close collaboration, regular virtual meetings, emails, phone calls and ensuring the organisation maintains its ethos and sense of togetherness.
More fundamental than that is the power of technology and the need to harness this effectively so the virtual 'activities' can continue.
J700 Group have been a pioneer in Lancashire and the North West in relation to helping business set up virtual solutions including the supply of hardware, software and the necessary infrastructure and ongoing support and technology to support home working solutions
One of the major questions many business owners are asking themselves is does everything return to normal once the vaccine has been rolled out across the nation or is this an opportunity for businesses to restructure their operations models and take a new step forward?
In addition to home or remote working which is likely to be here to stay for a large proportion of people, we've highlighted three ways in which the office space is transforming.
Collaborative Space/ Huddle spaces
A collaborative space is a small workspace for groups of people to come together quickly to work on a project. Similar to a conference room, the idea behind collaborative spaces are that they're more intimate and engaging. Video conferencing software means anyone can join in regardless of their location.
Increase in Remote Working
For many people, pre-Covid, working from home wasn't something that was commonly done. Moving forward businesses are more likely to invest in remote working technologies for their employees.
Digital Meetings/Days
We have learnt that digital meetings can be just as effective as physical meetings. Employers are more likely to introduce digital meetings as apart of daily operations.
2021 is looking so much brighter and there are many ways that companies could invest in the workplace to transform it to make it more efficient, adaptable to lifestyles and workforce preferences.
J700 Group is ideally placed to help businesses of all sizes adapt to the new normal and can advise, develop and supply end to end seamless solutions.
Book a discovery call with a specialist today – click here for more details.
About Us – The Author
J700 Group are a Lancashire-based, family-run, professional and responsive, Managed Solutions Provider helping Businesses, the Education Sector, and the Healthcare Sector to utilise Innovative IT Consultancy Services, Cloud Solutions, Cyber Security, Microsoft 365, Telecoms, Web Design and SEO solutions to propel their organisation to the next level and beyond.
As an experienced IT Support Provider, helping businesses across Lancashire & Manchester, if you need any assistance with your IT including IT Hardware, a Disaster Recovery Policy or Managed Backup Solutions; Contact us today to see how we can help your business.
#technology #workingfromhome #newnormal #tech #itsupport #b2b #biztips #lancashirebusiness #rossendale #it #covidsupport #communication
---