How to harness technology to come back stronger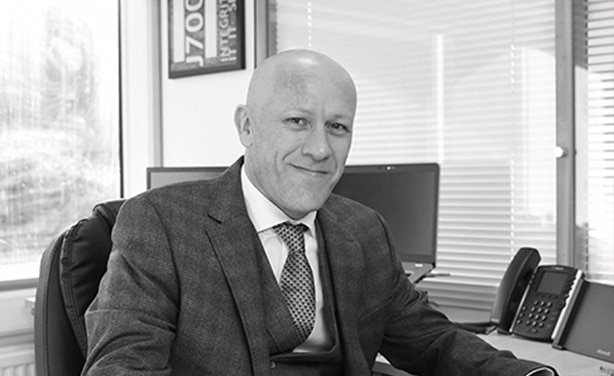 Jonathan Cundliffe, managing director of managed IT specialists, the J700 Group, shares his advice on how businesses can take advantage of technology to make a strong COVID-19 comeback.
Working through a pandemic has created its own unique challenges, and many businesses are now formulating a plan to come back stronger – and futureproof their business and working practices against similar threats. Here are my tips for harnessing the power of technology to come back stronger than ever.
Outsourcing IT services
Outsourcing your IT services to a managed IT specialist keeps your systems and telecoms running around the clock and protects your data from cyber security threats.
Through dedicated remote and on-site support, the right managed IT company can monitor your systems, prevent downtime and save you money.
When returning to work post-COVID, you'll be fired up to optimise the potential of every new lead. So, choosing a proactive partner to manage your IT will help you work more efficiently and stay motivated to grow your business.
Turbocharge your online presence
Having a strong online presence has never been more important, as we've all spent more and more time online over the past few months. During lockdown, we've seen success stories from companies taking their services online, diversifying to capture online trade or enhancing their existing online offering to adapt to the circumstances.
Other business owners have used the time out to assess and improve their website to capture more leads when they return to the office.
In today's online world, simply having a website is no longer enough. It needs to be responsive, optimised and set up for success by web design and development experts.
Prioritise comms
Lockdown has seen us rely more than ever on effective communications – whether that's to keep our businesses running efficiently or keep in touch with loved ones.
Successful communication saves SMEs money, offers flexibility and business continuity, as well as integrating effectively with business systems.
Voice over Internet Protocol (VoIP) is a cloud-based telephone system that helps businesses communicate and collaborate. As it's so easy to set up – it takes less than an hour – and requires little to no maintenance once it's in place, we're seeing record numbers of SMEs implementing VoIP to support their growth plans.
Discover the benefits of cloud services
Cloud computing enables businesses to access a host of IT resources – including servers, storage, networks and analytics – online, eliminating the need to store hardware and manage systems in-house.
It can save your business money, aid smooth remote working and collaboration and provide businesses with a strategic edge over competitors.
Effective remote working has never been so crucial, so tapping into the benefits of cloud computing can enable businesses to work from anywhere more securely and sustainably.
Microsoft 365
Microsoft 365 is a cloud-based service that helps employees stay connected – and productive – using Microsoft Office applications, like Word, Excel, calendars and Teams, wherever they are.
More and more SMEs are using services like Microsoft 365 to facilitate remote working and deliver a seamless service to their customers.
About J700 Group
Based in Rossendale, J700 Group was set up by Jonathan Cundliffe in 2015 to offer a complete, customer-centric IT support service to businesses. The company offers managed IT services, cloud computing, web design, SEO and comms solutions to businesses across the North West.
After working through Boost's Growth Mentoring programme, Jonathan was able to successfully scale his business and target new markets, quickly expanding from two to 10 employees.
During lockdown, J700 Group is proud to have kept all clients online, helping businesses transition to homeworking or keep working on-site safely, as well as securing new contracts. The group has also hired PR agency, Limitless, to promote its successes and continue to grow the business.
Learn more here: – About Us
J700 Group are a Lancashire-based, family-run, professional and responsive, Managed Solutions Provider helping Businesses, the Education Sector, and the Healthcare Sector to utilise Innovative IT Consultancy Services, Cloud Solutions, Cyber Security, Microsoft 365, Telecoms, Web Design and SEO solutions to propel their organisation to the next level and beyond.
As an experienced IT Support Provider, helping businesses across Lancashire & Manchester, if you need any assistance with your IT including IT Hardware, a Disaster Recovery Policy or Managed Backup Solutions; Contact us today to see how we can help your business.
---