5 Reasons All Businesses Should Have A Disaster Recovery Plan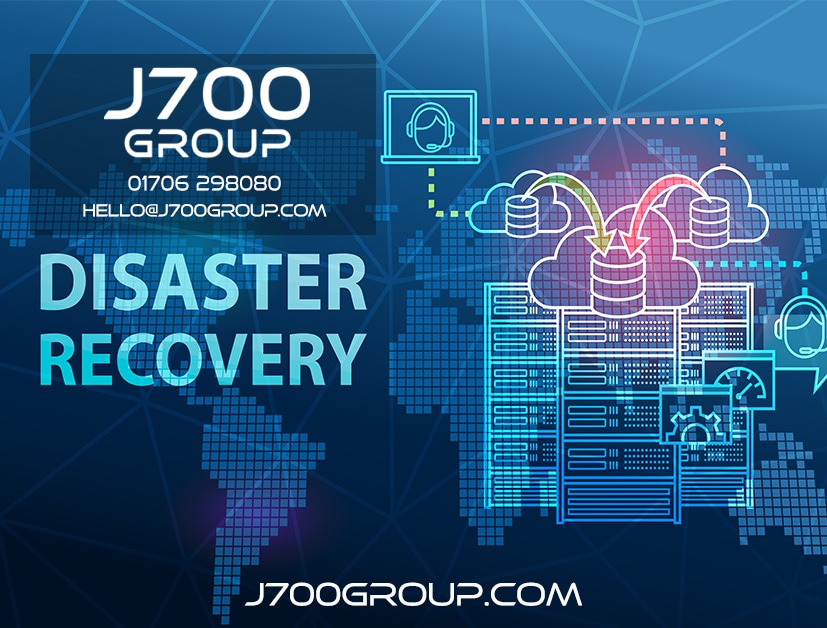 IT and technology have become an essential part of most businesses, with many solely relying on technology to operate, such as eCommerce Businesses.
If you think about technology in your own business, what would happen if it suddenly stopped working, think about the following questions:
What if you lose your internet connection?
What if your network fails?
What if your server is offline?
What if you can't access your emails?
What if your phone system won't work?
What if you cant access your Cloud Solution?
What if you lose access to your CRM, Accounting Software, ERP Software?
Any or all of the above could have a detrimental impact on a business, potentially even costing thousands if not tens of thousands of pounds whilst the solution is unavailable, that is why it is critically important to have a Disaster Recovery Plan, so you are prepared for any downtime and can mitigate the impact.
The Disaster Recovery Plan should include a structured way to deal with at least the following 5 issues:
1. Cyber Security
It is now more important than ever to ensure you protect your business from a Cyber Security threat. You will have no doubt seen many large companies on the news who have been subject to an attack that has resulted in serious downtime and the evident large costs associated with the attack.
2. Hardware Failure
Electronic devices can fail at any time, stopping you from accessing that critical data or software and ultimately stopping your business from functioning, therefore it is vitally important that hardware failure is included in a Disaster Recovery Plan.
3. Human Error
Unfortunately, a mistake or error by a member of your staff can have disastrous consequences, this can include deleting data, turning off a machine, accidentally clicking on a Phishing or Malware email, or cutting through wires. It is therefore essential to include Human Error in the Disaster Recovery Plan.
4. Natural Disaster
We can't control Mother Nature, and with Global Warming, it seems extreme weather is getting worse, be it Rain and Floods, Wind, Snow, Lightening or even Fires and all these can affect your business. Think about all of these and how they could potentially affect your business, therefore it is crucial to include Natural Disasters in your Disaster Recovery Plan.
5. A Pandemic
A few years ago most of us would never have thought we would ever see what we have seen over 2020 and 2021 except in movies. A Global Pandemic, being told to stay at home, most businesses forced to close, employees told to work from home yet this was a reality, therefore you must include a Pandemic in the Disaster Recovery Plan, to ensure you are prepared should it ever happen again.
J700 Group has over 27 years of experience writing Disaster Recovery Policies for businesses of all sizes, if you don't have one or need your current one updating get in touch with a member of our team today to discuss your options, don't leave it until it is too late a disaster can strike at any time so make sure you are fully prepared to deal with it.
Or click HERE to book a free consultation
About Us – The Author
J700 Group are a Lancashire-based, family-run, professional and responsive, Managed Solutions Provider helping Businesses, the Education Sector, and the Healthcare Sector to utilise Innovative IT Consultancy Services, Cloud Solutions, Cyber Security, Microsoft 365, Telecoms, Web Design and SEO solutions to propel their organisation to the next level and beyond.
As an experienced IT Support Provider, helping businesses across Lancashire & Manchester, if you need any assistance with your IT including IT Hardware, a Disaster Recovery Policy or Managed Backup Solutions; Contact us today to see how we can help your business.
---