Password disasters in Lancashire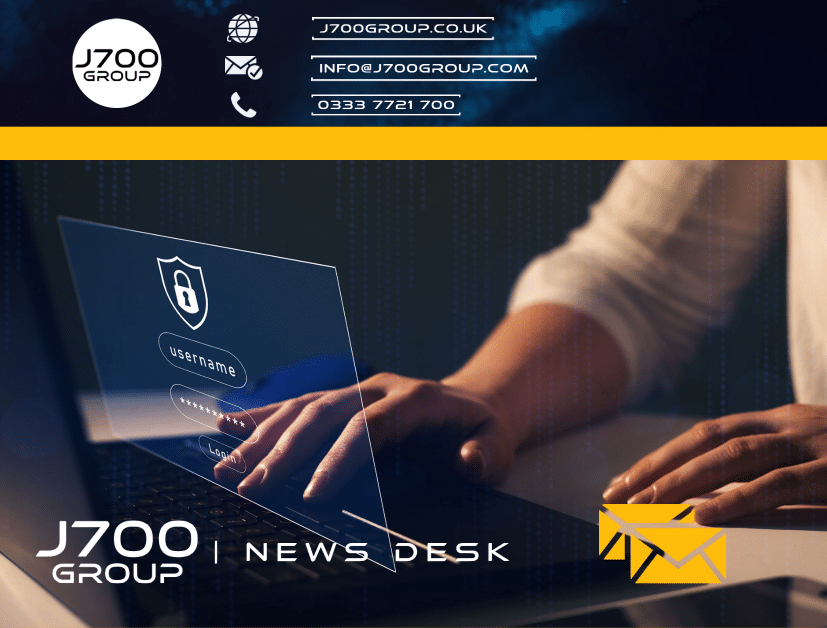 Three huge but common password disasters are being committed every day by staff in Lancashire.
And now a local IT security expert is warning bosses to check for them… then take urgent action to protect their business.
"We see these disasters happening all the time. People don't realise how dangerous they are," said Jonathan Cundliffe, of J700 Group.
"Recently a major credit bureau was hacked in South Africa because its server's password was the word 'password'.
"And data was also stolen from graphics card maker NVIDIA. One of most common passwords used by its employees was… 'nvidia'.
"These big business disasters are easy to laugh at. But I see disasters like these being made by staff working for small businesses in Lancashire every day."
Jonathan's top three password disasters are:
Using easy to guess passwords such as 'password', 'qwerty' or '123456'. These can be cracked in seconds by automated cyber-crime software
Using the same password across multiple applications
Writing down passwords, or sharing them with others
Jonathan added: "Cyber criminals are targeting Lancashire businesses all the time, using automated software to find weaknesses and exploit them.
"Making any of these password mistakes is the data security equivalent of leaving the key in your house's front door, next to a giant sign saying, 'come in, valuables upstairs'."
He recommends all local businesses use a password manager. This is software that generates long random unique passwords – and then remembers them, so humans don't have to.
Making the password random reduces the likelihood of a successful brute force attack. This is where the password is guessed by software just by trying lots of common combinations.
Replacing a six character password with a 12 character one makes it 62 trillion times longer to crack.
About Us
J700 Group are a Lancashire-based, family-run, professional and responsive, Managed Solutions Provider helping Businesses, the Education Sector, and the Healthcare Sector to utilise Innovative IT Consultancy Services, Cloud Solutions, Cyber Security, Microsoft 365, Telecoms, Web Design and SEO solutions to propel their organisation to the next level and beyond.
As an experienced IT Support Provider, helping businesses across Lancashire & Manchester, if you need any assistance with your IT including IT Hardware, a Disaster Recovery Policy or Managed Backup Solutions; Contact Us today on 0333 7721 700 to see how we can help your business.
Where to find us: Prinny Mill Business Centre, 68 Blackburn Road, Haslingden, Lancashire, BB4 5HL
#tech #technews #technology #j700group #itsupport #lancashire #cybersecurity #itpartner ##hacked #protectyourbusiness
---