DES renews IT contract with J700 Group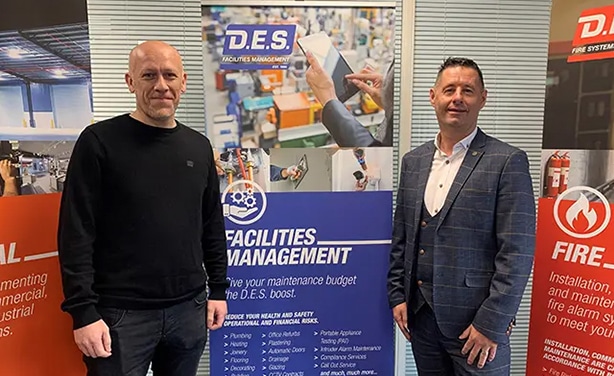 Blackburn-based facilities management and electrical service specialist, D.E.S. Group, has renewed its contract with J700 Group after the managed IT company provided technical support through lockdown.
J700 Group, based in Rossendale, has delivered a range of technical services to D.E.S. Group – formerly known as Darwen Electrical Services – since early 2019, including web development, software development, managed IT, hardware provision and cloud computing services.
The IT specialist also supported D.E.S. Group through its move to its current premises on Blakewater Road, Blackburn, and has offered technical support during recent company acquisitions.
Jonathan Cundliffe, managing director of J700 Group, said: "We're excited to continue our relationship with D.E.S. Group. We pride ourselves on bringing added value to our customers and tailoring our packages to suit their needs.
"Technology can make a real difference to the way companies operate and working together with D.E.S. Group has enabled us to support them to diversify and grow."
D.E.S. Group has adapted and diversified its services during the COVID-19 pandemic, including the provision of PPE.
Barry Gavahan, managing director of DES Group said: "We cannot praise J700 Group enough for their continued support throughout 2019 and 2020 so far. It gives us peace of mind that no matter the service or support we need, Jonathan, Deon and the team are at the end of the phone.
"They go above and beyond to ensure we can really utilise their skills to keep the business running smoothly and continue to grow. J700 Group takes time to understand our business, our needs and goals and comes up with the best approach.   We feel more like a collaboration rather than a customer."
J700 Group has got the answers for all your I.T needs, a tailored solution for your business and a genuine passion to help you succeed. Professional service with a truly excellent reputation, let us prove it!   Talk to one of our team today
Jonathan Cundliffe – J700 Group
#teamwork #businesspartnerships #j700group #desgroup #facilitiesmanagement #itsupport #localbusiness #businesslancashire
---