Exclaimer Cloud Signatures For Microsoft 365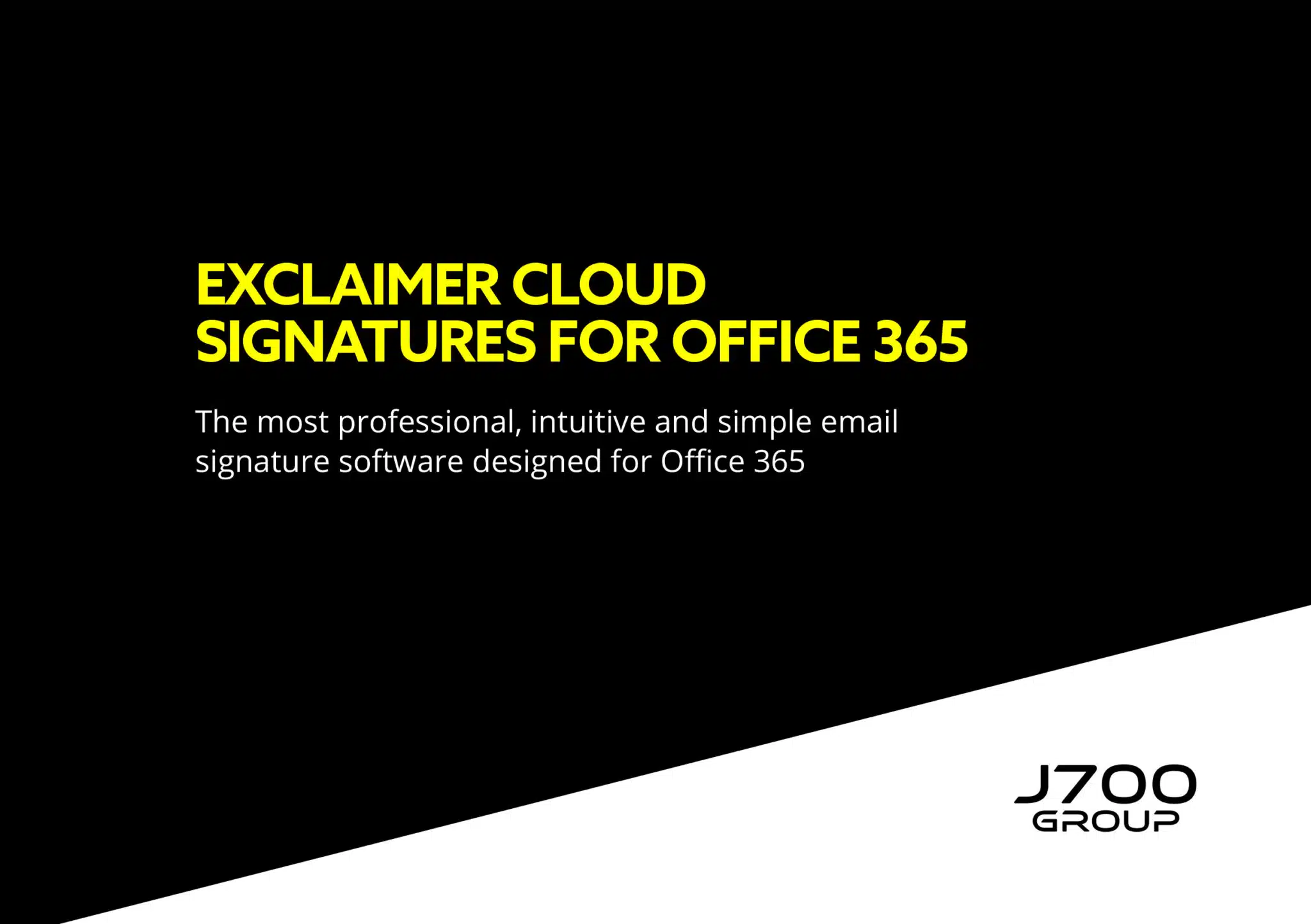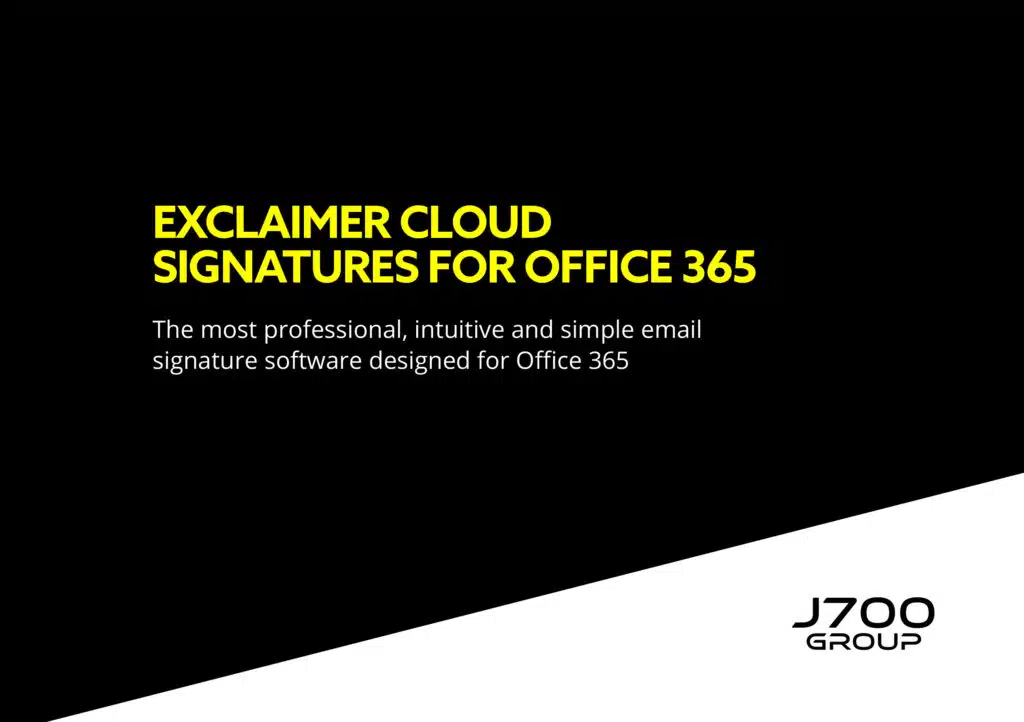 EXCLAIMER CLOUD SIGNATURES FOR MICROSOFT 365
The most professional, intuitive and simple email signature software designed for Office 365
WHAT IS EXCLAIMER CLOUD – SIGNATURES FOR MICROSOFT 365?
Exclaimer is easy to use, professional email signature software that's designed for Microsoft 365. It works by using your company's Microsoft 365 Directory to pull through your contact details and attach it to all outbound or inbound emails from your mailbox.  With a web-based management portal, signatures can be quickly designed and applied to any individual or group without needing any digital or design expertise. Its smart and intuitive signature editor
features a handy drag-and-drop interface, so signatures can be easily duplicated and updated instantly.
Exclaimer also works wherever your employees go, on any device they carry – be it when they are on their daily commute, working from home or at a client site. Every signature sent through their Microsoft 365 mailbox will look the same, no matter whether they use desktop PC and Mac, tablet or mobile, ensuring your brand has the same look and feel everywhere.
Features include:
Full, dynamic and professional email signatures across any device or mail client, including mobiles and Macs.
Manage email signatures in our user-friendly interface, and design signatures in our cutting-edge Signature Designer (or choose from our range of ready-made templates).
Built with high security and control; our service has been awarded the ISO 27001:2013 Certification.
Full integration with your Office 365 Directory providing consistent contact information across all email signatures.
Our regional, load-balanced Azure servers add signatures to every email, keeping them within your region and Microsoft Cloud environment.
Easily add elements such as social media icons, promotional banners, email disclaimers and corporate headshots. You can even run email signature marketing campaigns targeted by sender, department, date and more.
J700 Group has got the answers for all your I.T needs, a tailored solution for your business and a genuine passion to help you succeed. Professional service with a truly excellent reputation, let us prove it!   Talk to one of our team today
About Us – The Author
J700 Group are a Lancashire-based, family-run, professional and responsive, Managed Solutions Provider helping Businesses to utilise Innovative IT Consultancy Services, Cloud Solutions, Cyber Security, Microsoft 365, 3cx Cloud Telecoms Solutions, Web Design and SEO solutions to propel their organisation to the next level and beyond.
As an experienced IT Support Provider, helping businesses across Lancashire & Manchester, if you need any assistance with your IT including IT Hardware, a Disaster Recovery Policy or Managed Backup Solutions; Contact us today to see how we can help your business.
#teamwork #exclaimer #j700group #exclaimercloudsignatures #localbusiness #businesslancashire
---