Communication is key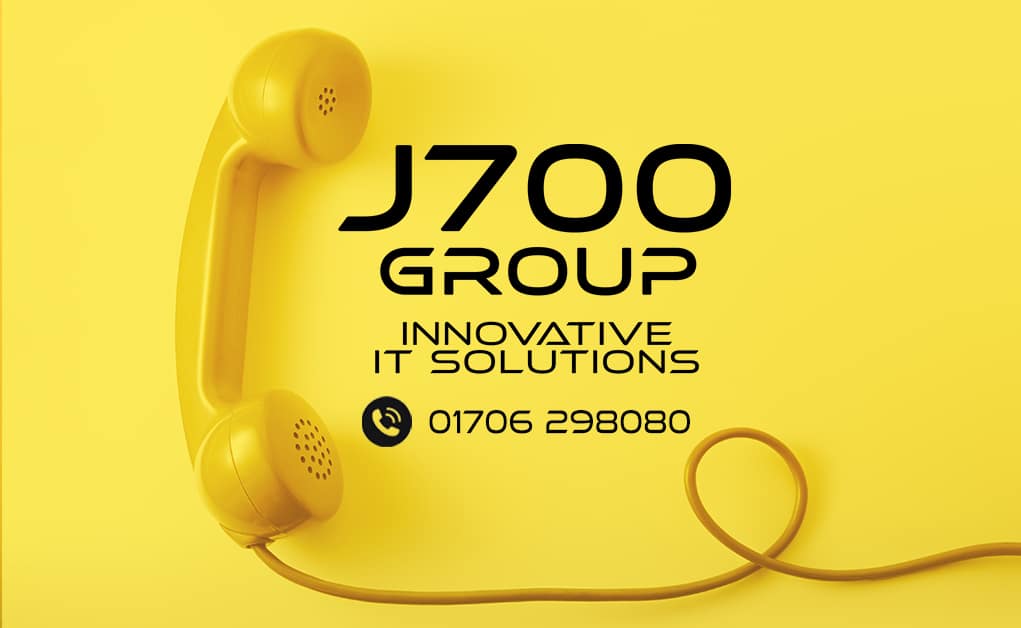 No matter if you are working from home, in the office, on a construction site, out on the road or anywhere else, all businesses thrive with great communication.
It isn't just all about being connected to your colleagues, it needs to be colleagues, customers, suppliers and potential customers
If someone tries to contact you, then you need to be available.
By missing a call or email you could be missing out on some new business, a new customer, a great deal on a product or any type of opportunity.
J700 Group can help you stay connected.
By utilising the latest technology, staying connected is easier than ever, making sure you are able to communicate in multiple ways no matter where you are
The latest telephone solutions, give you a fully functioning business desk phone on your mobile as an app, making sure you never miss a business call and are able to divert and transfer calls directly from your mobile, the latest desk phones give you the functionality to be able to unplug them, take them home, and plug them in again, whilst retaining all the same functionality, meaning working from home is easier than ever.
The latest Cloud Solutions give you access to all your files and documents whilst on the move or at home, enabling you to share and collaborate with your colleagues no matter where you are.
Microsoft 365 gives you access to the latest suite of the popular suite of Microsoft products, along with their ultra-reliable email system, making sure your email is available 24/7 on multiple devices.
Contact Us today and one of our team will be in touch
About Us – The Author
J700 Group are a Lancashire-based, family-run, professional and responsive, Managed Solutions Provider helping Businesses to utilise Innovative IT Consultancy Services, Cloud Solutions, Cyber Security, Microsoft 365, Telecoms, Web Design and SEO solutions to propel their organisation to the next level and beyond.
As an experienced IT Support Provider, helping businesses across Lancashire & Manchester, if you need any assistance with your IT including IT Hardware, a Disaster Recovery Policy or Managed Backup Solutions; Contact us today to see how we can help your business.
#local #communication #lancashire #workingfromhome #comms #stayconnected #tech #ittips #it
---