New Windows 365 "Cloud PC" From Microsoft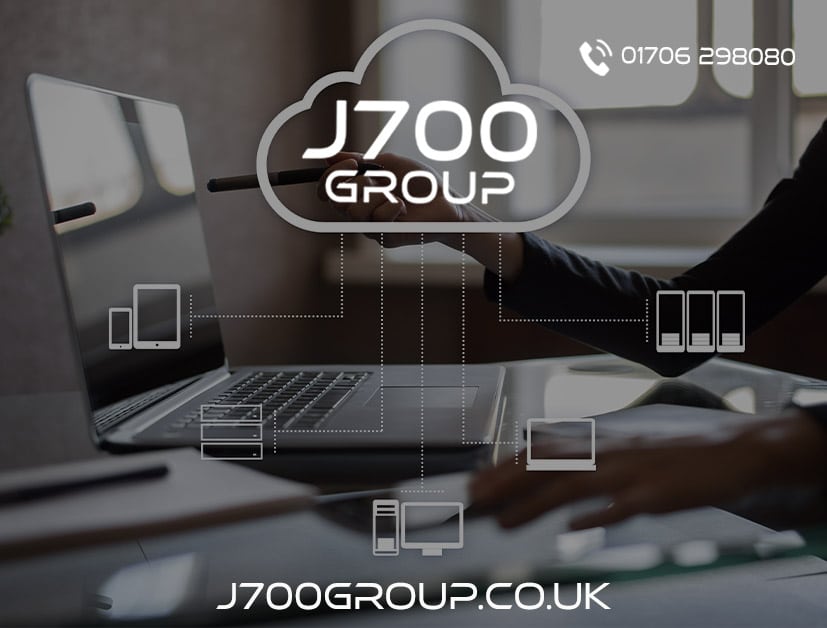 Microsoft has announced its new hybrid Windows 365 cloud service where the operating system is stored in Microsoft's Cloud and which securely streams each user's apps, data, and settings to personal or corporate devices, acting as a full Windows desktop PC in the cloud.
New Era of Hybrid Personal Computer
Microsoft is calling the new subscription (SaaS) Windows 365 (which is a simplified version of its Azure Virtual Desktop) as a "new era of hybrid personal computing" because it "draws on the power of the cloud and the capabilities of the device".
Work From Anywhere, On Any Device, Pick Up Where You Left Off
The new Windows 365 service enables the streaming of a full Windows desktop from the cloud.  With the service, Windows 10 and 11 users can:
– Stream all their personalised applications, tools, data, and settings from the cloud across any device including a Mac, iPad, Linux device, or Android.
– Work from anywhere (e.g. a hotel room or a tablet from their car) and pick up where they left off because their individual PC in the cloud remains the same, even when switching devices.
Supports Business Apps
Windows 365 cloud service also supports business apps such as Microsoft 365, Microsoft Dynamics 365, Microsoft Power Platform, and Microsoft is offering to stand by its promise of app compatibility with App Assure, a Microsoft service that helps customers with 150 or more users fix any app issues they might run into at no additional cost.
Ideal For Remote Working
The fact that users can experience their whole, individual Windows PC streamed through to any chosen device from the cloud and saved/back-up in the cloud for whenever they log on makes it ideal for remote working and for the many businesses that look like continuing flexible working practices post-pandemic.
As Microsoft points out, "we're seeing a new world of work emerge. Organizations everywhere have transformed themselves through virtual processes and remote collaboration. And as people embrace hybrid work—with people returning to the office, continuing to work from home, or some mix of the two—things will be different all over again".
Microsoft also points to the finding of its recent Work Trend Index as proof of the need for a cloud-based hybrid solution of this kind.  The Index has boiled down a study of more than 30,000 people in 31 countries plus an analysis of trillions of productivity and labour signals across Microsoft 365 and LinkedIn to arrive at some key statistics and 7 trends.
For example, the Work Trend Index found that 73 percent of workers now want flexible remote work options to stay, but 67 percent also want more in-person collaboration, post-pandemic.
Analytics and Watchdog Service
The 365 cloud service also has built-in analytics that looks at connection health across networks to make sure Cloud PC users can reach everything they need on the network to be productive. The analytics are not only able to identify Cloud PC environments where a user's performance needs aren't being met, but also give recommendations and enable upgrades for users at the touch of a button, thereby saving time, simplifying problem-solving and quickly boosting productivity.
Zero Trust Architecture
The Zero Trust Architecture means that security needs can be met by storing and securing information in the cloud (not on the device) and using Multifactor authentication (MFA) to verify any login or access attempt to a Cloud PC through integration with Microsoft Azure Active Directory (Azure AD).
Solves Some Old Problems
The fact that the individual Windows desktop PCs are stored securely in (and streamed from) the cloud as and when needed could solve a lot of traditional IT management problems.  For example, this hybrid system looks likely to give business greater flexibility and scalability, help productivity and support innovation by making remote work and collaboration easier, tackle many of the hardware challenges (cost and maintenance), allow faster problem solving (watchdog and diagnostics), and help reduce security risks and threats. Microsoft is also keen to stress the simplicity of the service.
When?
Microsoft says that the new 365 cloud service will be "generally available later this calendar year", although it looks set to launch for business users from August 2.
What Does This Mean For Your Business?
The new Windows 365 cloud service sees Microsoft adapting and building upon its existing, popular Azure platform and virtualisation technology to try and create a hybrid service that should appeal to business users, particularly at a time where effectively managing the challenges of flexible (hybrid) and remote working look like being ongoing trends. This service also enables Microsoft to expand its subscription model and will appeal to the large businesses that are now ready to commit more to the cloud. The power, control, flexibility, simplicity, and security aspects of the service are also likely to appeal to businesses that need to be able to manage their computing needs and maximise the possibility of improved productivity at a time which seems very uncertain and where there are already enough risks to cope with in the rapidly changing business environment.
About Us – The Author
J700 Group are a Lancashire-based, family-run, professional and responsive, Managed Solutions Provider helping Businesses, to utilise Innovative IT Consultancy Services, Cloud Solutions, Cyber Security, Microsoft 365, Telecoms, Web Design and SEO solutions to propel their organisation to the next level and beyond.
As an experienced IT Support Provider, helping businesses across Lancashire & Manchester, if you need any assistance with your IT including IT Hardware, a Disaster Recovery Policy or Managed Backup Solutions; Contact us today to see how we can help your business.
---