Creative Website Design Agency in Bolton
We deliver modern and mobile-responsive website designs through a combination of creativity, and technology.
J700 Group
Creative Website Design Agency in Bolton
Build Your Business Website With The Leading Website Design Company in Bolton
A website may be the first impression your customers have regarding your offerings, so it is crucial that it delivers your message clearly while giving an excellent user experience to its website visitors.
J700 Group is a web design company based in Bury, United Kingdom, that specialises in providing customers with custom web design and development solutions.
Our team of creative designers in Bury can design everything from simple informational websites to complex data-rich web applications, and eCommerce websites.
We take pleasure in offering great customer service and dedicate 100% of our time to working exclusively with you to achieve your objectives. Get in touch today and get an amazing website design experience with J700 Group UK.
Build A Website That Attracts Customers
In recent years, J700 Group has provided custom website design and development services to a number of B2B clients. We research each business segment thoroughly before beginning our initial design phase and bringing innovative concepts to life. Our Bury web designers are highly familiar with the aesthetic of designs that each business industry needs in order to attract customers, and we work on them accordingly to deliver the best web design solutions to our Bury clients.
SEO Optimised Website Design
The Bolton Website Designers team will create a powerful SEO-friendly website that looks as lovely as it attracts people, since they have been trained in all aspects of on-page SEO to ensure that their web layouts are loved by both visitors and Google. We create a web frame and layout that helps you rank higher on Google and other search engines.
Beautifully Crafted Website Layouts
We have a team of a few of the best web designers in Bolton who have worked on branding for some of the UK's most well-known brands. We evaluate each company and offer creative solutions. We make sure that our customers get a one-of-a-kind, innovative website design for their company so that their website visitors have a wonderful online experience.
Mobile Responsive Website
You'll lose a lot of prospective clients if your website isn't mobile-friendly. You won't have to worry about how your webpage will look in the future because we construct all of our websites with adaptability in mind. Using tried-and-true methods, our professionals ensure the website's complete mobile and desktop responsiveness.
Designs That Increase Conversions
A simple and aesthetic web design can attract more visitors and encourage them to convert. Our creative UI designers in Bolton provide professional user interface (UI) and user experience (UX) design and development services to help you improve your conversion rate.
eCommerce Website Designs
With a custom eCommerce web design, you can give your clients a better buying experience. On your website, we use streamline navigation, post high-resolution graphics, write compelling content, and emphasise your unique selling points. From design and development to creating compelling web copies, our customers get a complete eCommerce website solution.
Custom WordPress Website Design
Don't settle for less, when you can get a unique and compelling design for your brand's website.  Put your website needs in the hands of our custom website design company in Bolton and work with seasoned WordPress website design experts. Our Bolton WordPress website designers bend the rules and develop an attractive and one-of-a-kind website that reflects your unique branding.
Looking for Website Design expertise?
Why Does Your Business Need A Custom Website Design?
Your business website is the backbone of your company, and the first thing that a potential customer notices online. It serves as your key customer touchpoint and supports all of your company's digital marketing initiatives.
A mobile responsive, custom website design communicates your brand's offerings, unique value propositions, and core beliefs to website visitors.
Are you looking for a bolton-based website designer to help you build your WordPress website? Look no more! We at J700 Group have designed hundreds of elegant websites for our customers. Get in touch today to see our design portfolio.
Things We Consider Before Designing a Website
Our creative team considers a few steps before designing any website for its clients in Bolton.
Why Invest In Your Businesses Website?
To get the best from your website, it needs to be modern, well designed, fast, responsive, SEO optimised and regularly updated.
J700 Group can provide all this for you, so you can then just concentrate on keeping up with all the orders and enquiries your new website will help generate !
Our Satisfaction comes from seeing your business grow with our help. 
Some Of Our Website And Digital Marketing Services
Design | Creativity |Technology
Examples of Some of J700 Groups Website Design Projects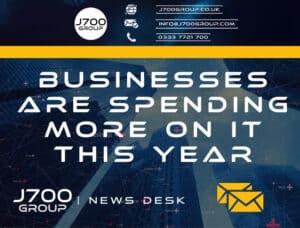 As a business owner or manager, you know how important good IT is. Your business couldn't function without...
Read More