Why You Should Put IoT Devices on a Guest Wi-Fi Network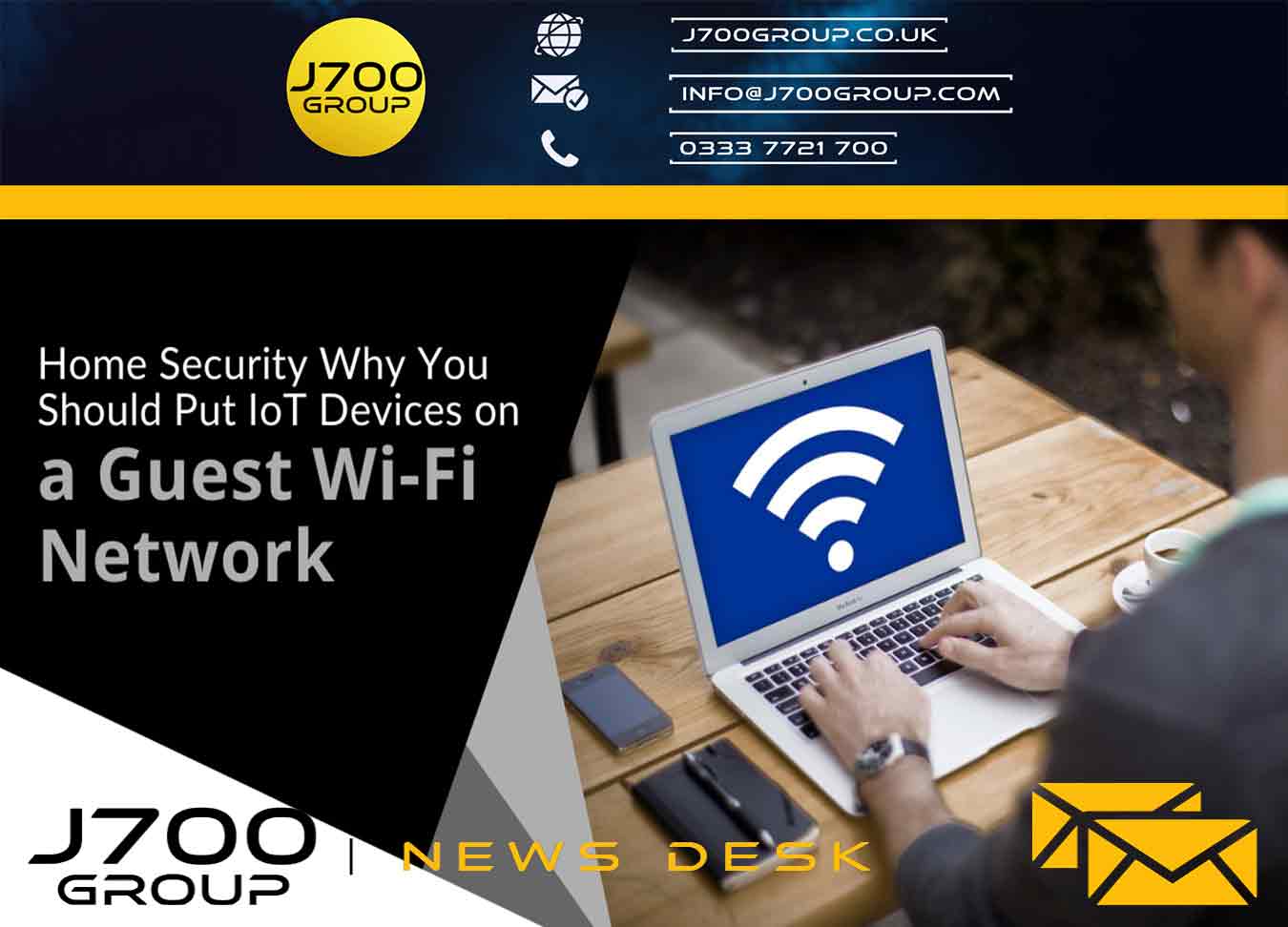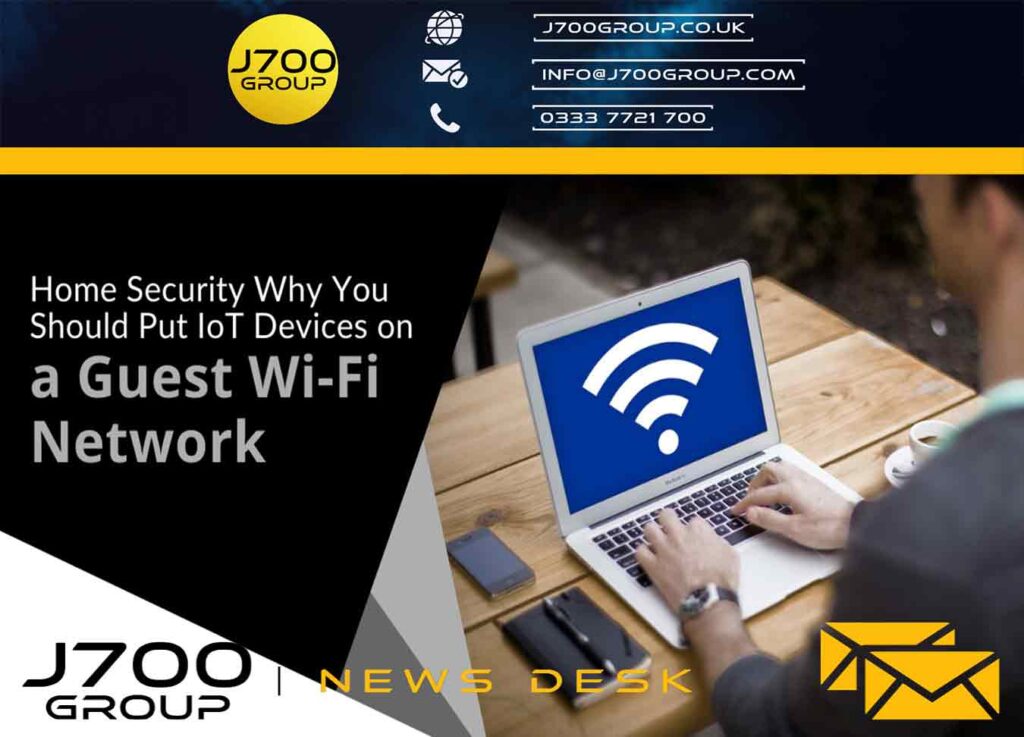 A typical home now has 10.37 devices connected to the internet.
PCs and mobile devices make up a little over half of those and the rest are IoT devices.
During the first six months of 2021, the number of IoT cyberattacks was up by 135%.
Hackers use IoT devices to get to computers & smartphones
You can reduce your risk of a work computer being breached by putting IoT devices on a different Wi-Fi.
To do this, you would set up a "guest" Wi-Fi on your home router.
Put all IoT devices on that guest network, and keep computers and smartphones on the existing Wi-Fi network.
Need Help Upgrading Your Home Cybersecurity?
With so many remote workers, hackers have begun targeting home networks. Schedule a home internet security review today!
About Us
J700 Group are a Lancashire-based, family-run, professional and responsive, Managed Solutions Provider helping Businesses, the Education Sector, and the Healthcare Sector to utilise Innovative IT Consultancy Services, Cloud Solutions, Cyber Security, Microsoft 365, Telecoms, Web Design and SEO solutions to propel their organisation to the next level and beyond.
As an experienced IT Support Provider, helping businesses across Lancashire & Manchester, if you need any assistance with your IT including IT Hardware, a Disaster Recovery Policy or Managed Backup Solutions; Contact Us today on 0333 7721 700 to see how we can help your business.
Where to find us: Prinny Mill Business Centre, 68 Blackburn Road, Haslingden, Lancashire, BB4 5HL
#Cybersecurity #WFHSecurity #IoTSecurity #homesecurity #IoT #wifi
---