Digital Markets Act Could Protect Whistleblowers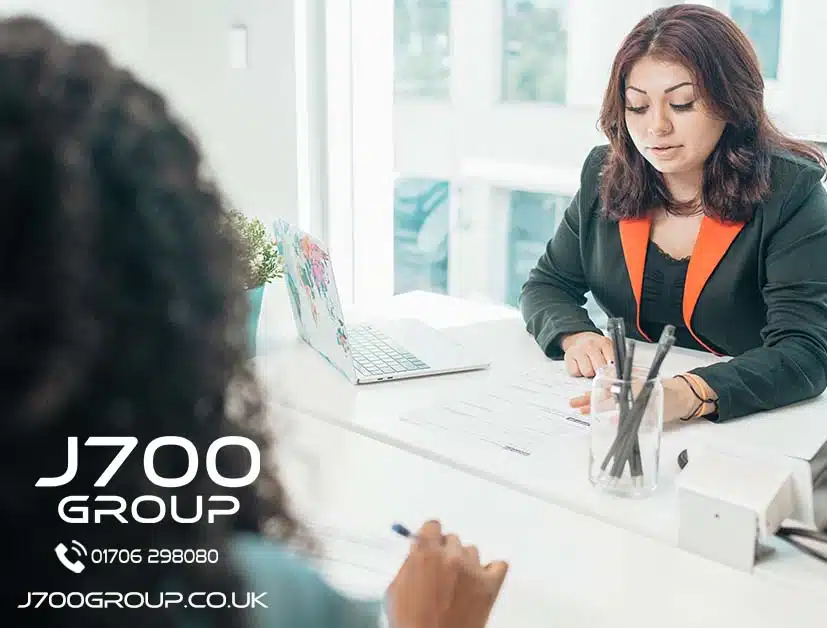 The EU's adoption of a proposal on the Digital Markets Act (DMA) not only offers the potential to help tackle the market dominance of big tech businesses but could also protect whistleblowers.
What Is The Digital Markets Act?
Currently at the proposal stage, the Digital Markets Act (DMA) from the European Commission is designed to ensure a higher degree of competition within the European Digital Markets, by preventing large companies from abusing their market power and by allowing new players to enter the market. The idea is to create more of a level playing field for businesses which the EC believes could help to foster innovation, growth, and competitiveness. The DMA will apply to businesses, and the EC has another initiative called the Digital Services Act (DSA) which will be used help protect the rights of users of digital services.
DMA Will Apply To "Gatekeepers"
One of the core ideas of the DMA is that rules are needed to govern "Gatekeeper" online platforms. These "Gatekeepers" are defined as "digital platforms with a systemic role in the internal market that function as bottlenecks between businesses and consumers for important digital services".  For a large online platform to qualify as a "Gatekeeper" and, therefore, be subject to rules of the DMA, the EC says that the criteria to be met are that a company has:
– A strong economic position, significant impact on the internal market and is active in multiple EU countries.
– A strong intermediation position, meaning that it links a large user base to a large number of businesses.
– An entrenched and durable position in the market, meaning that it is stable over time.
To be more specific, a Gatekeeper platform has:
– A core platform in at least three EU countries with at least 45 million end users, and more than 10,000 business users.
– A business that operates in the European Economic Area (EEA), and generates €8 billion (£6.7 billion) in annual turnover, and has a market capitalisation of at least €80 billion (£67 billion).
Recent Whistleblower Allegations
Antitrust allegations, arguments about paying tax, and criticism about how big tech platforms are (or aren't) policing themselves (with issues such as harmful content and misinformation) have long been made against the big tech platforms. The recent allegations by Facebook employee-turned-whistleblower, Frances Haugen, has shone a strong light on the subject.  Haugen alleged that Facebook, now 'Meta', which could be described as a "Gatekeeper", is putting profit before people, and not addressing alleged issues about the safety of young users (Facebook and Instagram). For example, Frances Haugen claimed that Facebook was "unquestionably" making online hate worse, and told UK MPs that safety teams were under-resourced, and that "Facebook has been unwilling to accept even little slivers of profit being sacrificed for safety" and being "more dangerous than other forms of social media".
Why Whistleblowers Are Important
Whistleblowers are insiders who take an ethical stance (or have other motivations) by publicly speaking-out about a company/organisation's wrongdoing or questionable behaviour, often at their own expense.  Some of the reasons why whistleblowers are important are that they:
– Protect a company's customers, employees, and other stakeholders.
– Protect an organisation by helping to combat fraud and misconduct.
– Help enforce the general rule of law by shining a light on law-breaking.
– Point to areas that may have been causing problems to the business itself and this can lead to the creation of a better culture and greater transparency which can business perform better.
Whistleblowing, however, is often unwelcome as it can show individuals and companies in a negative way and can lead to retaliation against the whistleblower. Given the power imbalance between the organisation and the individual who speaks out, plus the barriers of being able to speak out, companies need to have systems in place to allow reporting of concerns, and there needs to be protection for whistleblowers.
Already A Whistleblowing Directive
The EU already has a directive (DIRECTIVE (EU) 2019/1937) which came into force in October 2019 which is specifically designed to protect whistleblowers by stipulating that companies working in the EU with 50 or more employees must create internal reporting systems in order to help employees and third parties report violations of EU law and to protect those persons from retaliation when they speak up.
How The DMA Will Protect Whistleblowers
The DMA proposal states that Internal Market MEPs should ensure adequate protections are afforded to any whistleblowers at companies who come under the DMA's remit and violate the DMA's rules. This should help protect whistleblowers from retaliation by big tech "Gatekeeper" platforms.
Other Points in the DMA
Other important things that DMA seeks to do include:
– Protecting personal data-collection consent under GDPR, particularly where the data of minors is concerned in relation to direct marketing or targeted advertising strategies.
– Strengthening existing laws to give greater powers to help tackle absolute market dominance of big online platforms in the EU.
The Punishments
The proposed punishments for big digital platforms that the DMA rules against could be fines of no less than 4 per cent and no greater than 20 per cent of the gatekeeper's global turnover. Given the size of a big digital platform's operations, this could represent a significant punishment.
What Does This Mean For Your Business?
For the household-name digital platforms, this means a toughening-up of regulations in the EU area and could represent a threat to what many perceive to be their huge market dominance and, therefore, their profits. Greater protection for whistleblowers could also represent a threat in terms of allowing yet more damaging and costly bad publicity. For other, smaller digital companies operating in the EU area, the DMA is likely to be a welcome step, allowing them more of a chance to compete and gain more share in a market dominated by giants for so long. Big digital platforms, however, already operate in a highly regulated environment and whistleblower revelations, such as Frances Haugen's, illustrate that they may still be able to operate in ways that could be perceived as questionable. The wealth of digital platforms may, however, mean that the threat of smaller fines may not be such a big deterrent. As such, it remains to be seen how much difference the DMA can make when it is finally introduced.
About Us
J700 Group are a Lancashire-based, family-run, professional and responsive, Managed Solutions Provider helping Businesses, the Education Sector, and the Healthcare Sector to utilise Innovative IT Consultancy Services, Cloud Solutions, Cyber Security, Microsoft 365, Telecoms, Web Design and SEO solutions to propel their organisation to the next level and beyond.
As an experienced IT Support Provider, helping businesses across Lancashire & Manchester, if you need any assistance with your IT including IT Hardware, a Disaster Recovery Policy or Managed Backup Solutions; Contact us today to see how we can help your business.
#tech #technews #technology #j700group #biztips #b2b #sme #lancashire #itsupport
Call us today: 0333 7721 700
Where to find us: Prinny Mill Business Centre, 68 Blackburn Road, Haslingden, Lancashire, BB4 5HL
#tech #technews #technology #j700group #itsupport #lancashire #EEA #whistleblowers #dma
---