Amazon To Start Selling Cyber Insurance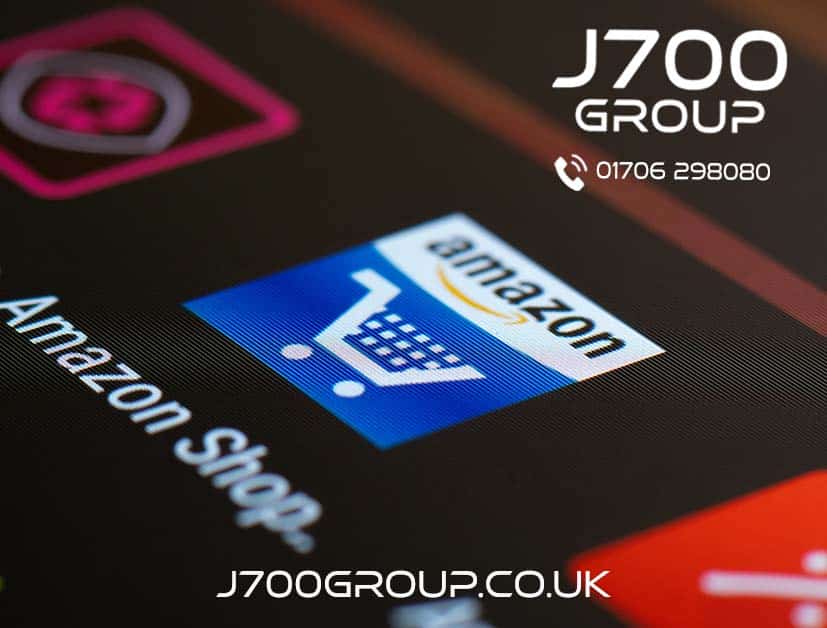 Amazon has entered the B2B insurance market through a partnership with Superscript and is offering cyber insurance to small and medium-sized businesses in the UK.
What Is Cyber Insurance?
Cyber insurance protects businesses (and individuals providing services for businesses) by helping with the compensation costs that can arise from Internet-based risks and handling data. For example, businesses may face costs resulting from data/security breaches, media content liability (e.g. intellectual property infringement), GDPR defense costs or paying GDPR fines, credit/debit card breaches, or data breach response services.
Superscript?
Superscript (formally known as Insurtech Digital Risks until its rebranding last summer), was founded by Cameron Shearer and Ben Rose in 2015. Superscript is looking to be the global leader in flexible SME insurance, while previous partnerships have included Starling Bank, Revolut, Urban, and Appear Here (the online marketplace for retail space).
Superscript and Amazon
Superscript says that Amazon Business Prime users will be able to access the insurance product by logging in to Superscript using their Amazon account. Superscript also says that there'll be "no big commitments, only a monthly subscription, discounted especially for as long as they are Business Prime members."
As well as cyber insurance, Amazon Prime members will be able to access a number of other Superscript insurance products via the same route, including public liability insurance, employers' liability insurance, professional indemnity insurance, office contents, and equipment insurance, and more. Superscript says that these will be underwritten by "major UK insurers" and will be discounted by 20 percent in comparison to current rates.
Digital-First, Flexible and Monthly
Cameron Shearer, CEO of Superscript, said of the partnership: "This partnership is a huge step in the evolution of business insurance. The industry needs to bridge the divide between insurers and customers by providing a quick, smooth buying process that is customer-centric. This means digital-first, flexible, and monthly."
Amazon Says…
Molly Dobson, Country Manager for Amazon Business UK & Ireland, said: "As businesses come out of the pandemic and gradually resume normalcy, we want customers to have the best tools to run their business. We believe Superscript offering its SME insurance products to Business Prime is another example of how this programme provides value and benefits to members."
Adding Value To Prime Membership
The move to offer insurance is part of Amazon Business's announcement that it wants to enhance the value of the Business Prime membership for UK customers as SMEs emerge from lockdown.
Will Businesses Trust Amazon As Their Insurance Supplier?
If Deloitte survey figures are anything to go by, 60 percent plus of SMEs prefer sourcing insurance from a trusted provider that is affiliated to their business community, which could mean that this brand extension could work for Amazon.
What Does This Mean For Your Business?
Amazon and Superscript believe that SMEs are looking for ease and flexibility in their insurance in the post pandemic environment, and that they will be tempted by a trusted brand name, and by the discounts. For Superscript, this will be a big boost for their mission to become the global leader in flexible SME insurance, and for Amazon it offers a way to add more value to their Business Prime membership offering in the UK. This partnership may, of course, represent a considerable threat to other UK business insurance providers.
About Us
J700 Group are a Lancashire-based, family-run, professional and responsive, Managed Solutions Provider helping Businesses, the Education Sector, and the Healthcare Sector to utilise Innovative IT Consultancy Services, Cloud Solutions, Cyber Security, Microsoft 365, Telecoms, Web Design and SEO solutions to propel their organisation to the next level and beyond.
As an experienced IT Support Provider, helping businesses across Lancashire & Manchester, if you need any assistance with your IT including IT Hardware, a Disaster Recovery Policy or Managed Backup Solutions; Contact us today on 0333 7721 700  to see how we can help your business.
Where to find us: Prinny Mill Business Centre, 68 Blackburn Road, Haslingden, Lancashire, BB4 5HL
#tech #technews #technology #j700group #itsupport #lancashire #amazon #cybersecurity #cyberinsurance #gdpr
---